Old West or Wild West and Maynard Dixon Experience
The old west has always been dear to my heart. I was raised with TV folklore of my era, the Old West, even the Wild West. As a child and then older adult it helped me to create great visuals about our past. My visit to Maynard Dixon's home and studio, was like coming home.­ Like Maynard I was not from this area and chose to come and paint it.
The retreat, the artistic experience, the paintings, the terrain and climate, was a very pleasant experience that I will probably cherish for a lifetime. My hosts, Paul and Susan Bingham, who opened their home and vision to me and my group of painters, has influenced each of us greatly in very different and personal ways.
I hope to find just a few of you who are looking for something real, to join me next August in 2013 at the Maynard Dixon property and begin a workshop I am calling "Paint the West". Please sign up early to secure a limited space here: http://www.darylurig.com/workshop-calendar.aspx
I am placing below a some photos of the terrain and field study paintings (plein air studies) from my visit. Please enjoy them and post your comments and or experiences.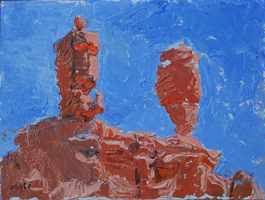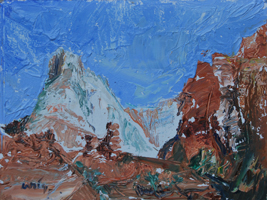 Information on Workshops & Locations
© 2012 Daryl Urig