The black Mountains of North Carolina is an amazing location to plein air paint. Misty dark charcoal mountains, vast country sides with livestock and wild animals.

Black Mountains, Open Land, 5 x 7 inches wide, oil on panel

Black Mountains Space, 12 x 16 inches wide, oil on panel

Black Mountains, 9 x 12 inches wide, oil on panel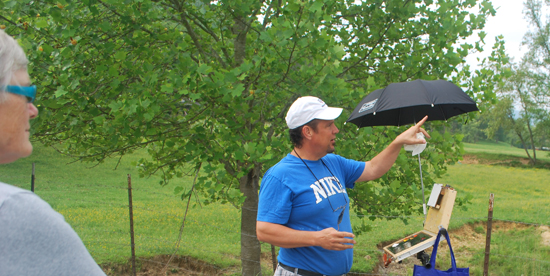 The community welcomed me with open arms. I had the joy of jurying their plien air exhibition at the Swannanoa Valley Fine Arts League. The excitement and energy of this new forming art community was stimulating as they tried to regain the energy of its past. The Black Mountain College was a destination where many abstract painters emerged in the 1930's.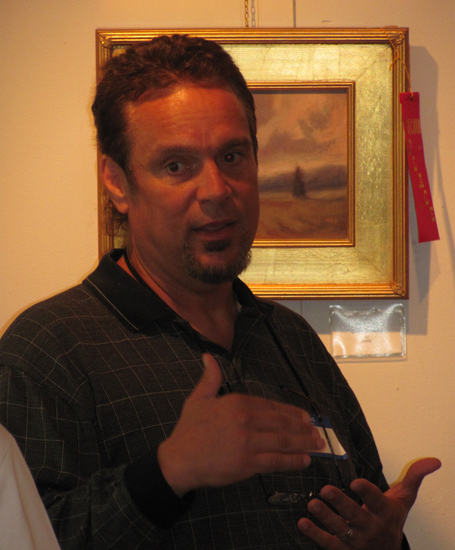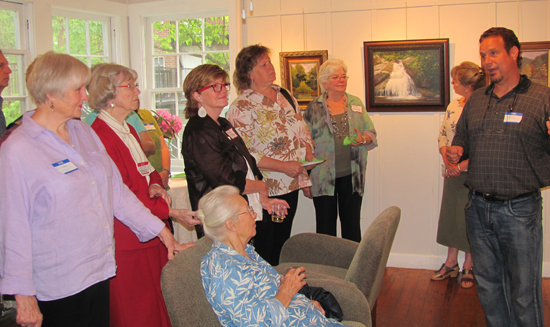 This is one of the primary reasons to focus a workshop next year on intro to abstract painting, design, and basics to color theory and then finish with a plein air event planned for October 2013.
I did not get to see the black bears while plein air painting.  Or can tell how an plein air event will affect my painting. Thank you Chris for the compliment associating me with Charles Hawthorne and Henry Hensche's Cap Cod School.
Testimonial:
The plein air workshop has helped me to get a feel for paints and the whole creative process. Daryl has helped me to regain my confidence and enjoyment for art.

Information on Workshops & Locations
© 2012 Daryl Urig