My journey this past weekend with my wife Robyn took us to these three locations where we learned more about T. C. Steele. Without any doubt T. C. Steele is one of Indiana's best-known painters. We enjoyed learning about a talented and adventurous man with a strong will to grow his painting. Our first stop was in Waveland, Indiana. I want to thank the Tim and Meg Shelly for their vision of renovating T. C. Steele Boyhood Home and opening it up for painter retreats.
We took time to get to know the character of the home and its surrounding landscape. We saw the intense fall tree colors. One of our favorite excursions was to Turkey Run State Park about 10 miles away. There we enjoyed a unique hiking experience, walking and climbing through creek bed paths and straddling between rocks, stairs and steep ladders that would drop down to lower narrow plateaus.
Steele has a lot to tell us about living the artist life. Though I will keep it short. He sought education in painting and then taught others. He made a living by primarily painting portraits, this to support his love for outdoor painting of Indiana landscapes.
To help Steele further his art training, his friends and art patrons provide financial support for him and his family to go to Munich, Germany. There he studied at the Academy of Fine Arts. From what I have seen from other painters who attended the Munich school was a similar love for greys in a painting. This movement in painting influenced Steele. Carrying it not only in his portraits but also landscape paintings.
Later Steele was called a Hoosier Impressionist painter.  Though his work had a totally different direction from the Impressionists painter Claude Monet in Paris, who created Impressionism.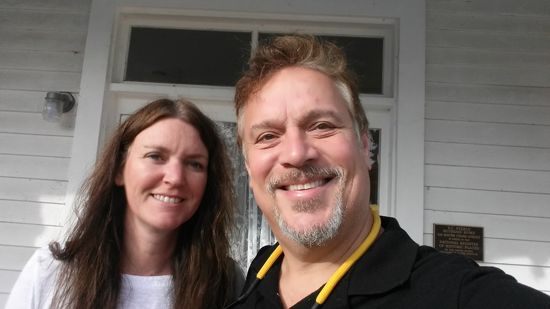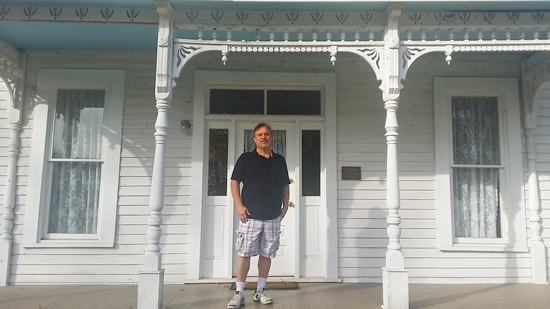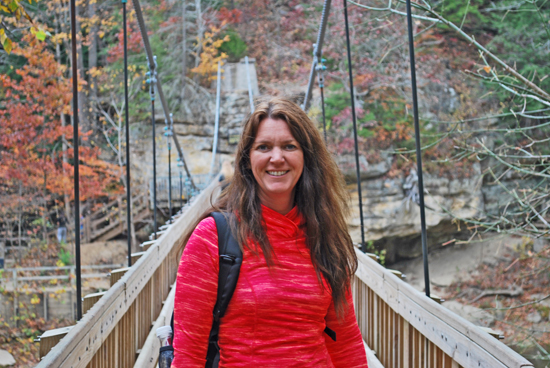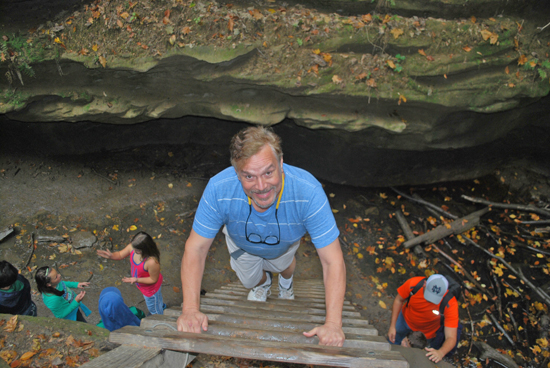 For our second stop we traveled to Indiana University and saw many paintings in their art gallery. My favorite figurative oil painting titled "The Boatman" was by T. C. Steele. Painted in 1884. It was painted in mostly smoky greys.
To finish our weekend journey we traveled to Nashville, Indiana to see one of his many studios. This one called the House of the Singing Woods is a beautiful studio in a very primitive and remote spot high on top of a hill.  Not a practical choice for a studio where one chooses to live. There was no available water, suitable land for planting or available food for someone who does not hunt. His wife was totally unprepared. She did not know how to cook on a potbelly stove or even cook for that matter.
Steele's choice was based solely on the artistic view. It was a beautiful, majestic home in simple remote surroundings. An environment to paint and entertain many visitors who would like to drop in and see what was going on with this unusual couple.
He was capable of teaching and supported his family with his portrait commissions. His wife later planting gardens so they would have food and flowers to include as subject matter for paintings.
It so surprised me that though they did not have all of the technology we have today he had many avenues for success. The world must not have look too big to him so he moved many times. Living in many places from Indiana to Michigan, Chicago and Germany. Possibly more.
There is so much to say about this man and his wife. To enjoy it fully you will want to visit his historic sites and take the tour in Nashville to get a glimpse of his life.
Watch video of Daryl Urig and his Interview with Rachel Perry published author of "Paint and Canvas: A Life of T.C. Steele"